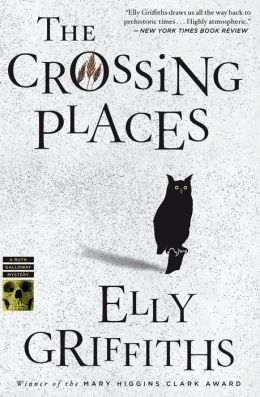 I love this topic. I've recently read two fiction books involving archaeology in Ireland.
The Crossing Places
by Elly Giffith
I really like the main character is this book, Ruth Galloway. She's a bit overweight with unruly hair and a realistic sense of herself. I'm tired of reading books about pretty people and especially pretty people who don't think they're pretty. So I was pleased she wasn't a beauty. She is taken from her job at the university to determine whether a body found in the marshes near her home is ancient or possibly the remains of a girl who disappeared years ago.
Ruth is drawn into the mystery of the missing girl with Detective Chief Inspector Harry Nelson. They make a good team. The mystery allows us to learn about Ruth's past as a college student and professor. I enjoyed the book. The characters make some decision I wasn't happy with and the ending has a surprise that will take the series in a very different direction than I pictured. Despite this, I would recommended it and those interested in Ireland or archaeology should enjoy the Ruth Galloway Series.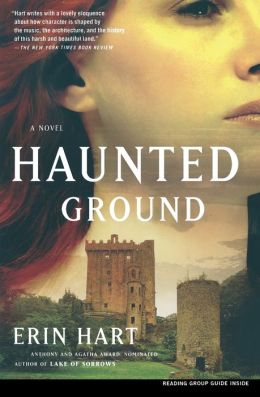 Haunted Ground
by Erin Hart
American Nora Gavin is taking a break from her professorship. She is lecturing in Ireland on ways to preserve ancient evidence especially that found in the bogs. When a head is found in a local bog, she joins the team led by Irish archaeologist Cormac Macguire to study the head. A nearby resident, Hugh Osborne, comes to the scene wondering if the body found belongs to his wife who disappeared with their child two years ago.
As the head is studied, Osborne hires Macguire to perform an archaeological survey on his property so he can build on the land. Macquire asked Gavin to help him. Gavin wants to discover what happened to Osborne's wife. She is haunted by the head who looked very similar to her sister who was murdered; and Gavin believes her sister's husband was the one who killed her. She goes back in forth in her suspicions of Osborne in the disappearance of his wife and child.
I found it a bit hard to like the Osborne family and care about what happened to Hugh Osborne's wife, but the story was interesting. It served as a good plot to get Macguire and Gavin together so that we can enjoy more archaeological forensic mysteries investigated by this duo.