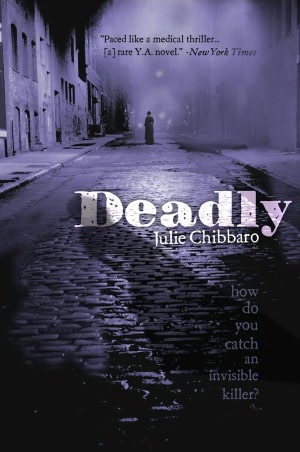 Deadly
by Julie Chibbaro
Another great teen historical fiction novel. It's told in a series of journal entries including penned drawings.
Prudence is an intelligent and curious teen living in the beginning of the twentieth century. She has a mind for science and experience with death. She is given the rare chance to work at a laboratory (as a secretary) where she gets pulled into a medical investigation of a deadly outbreak in New York City. Prudence gets to help track a killer. But is it a person or a microbe to be considered the killer?
I enjoyed the way this book was written. I enjoyed the medical history and mystery included in the book. It was wonderful to experience the growth Prudence goes through and the way she heals her heart.
This book won the 2011 National Jewish Book Award for Children's and Young Adult Literature. It is a unique book to find for Young Adult readers.